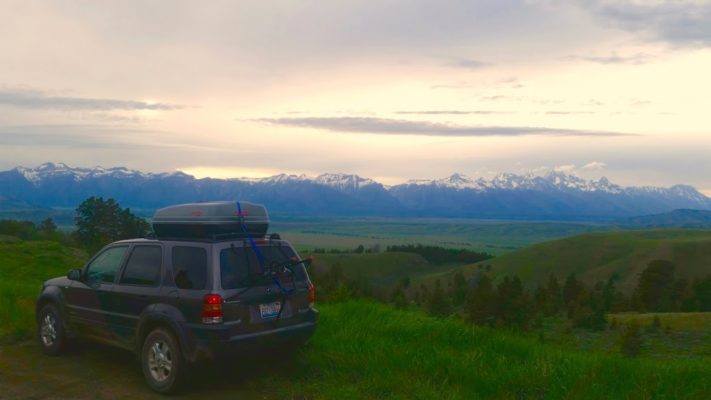 What a view! It's astonishing that such a beautiful camp site can be found only twenty minutes outside of Jackson.
The Bridger-Teton National Forest offers more than 3.4 million acres of public land. I found this slice of heaven roughly two miles from the entrance.
I've outfitted my Ford Escape with everything one could need. A lifted cot keeps me comfortable, weeks worth of food makes for a happy stomach, and five gallons of water quenches my thirst. With food, water, and shelter covered, home is where I lay my head.
With over 3,000 miles of road to discover and hundreds of trails to hike, this summer will be filled with new discoveries.
-Jake