From Guest Contributor Aurora James of www.dogetiquette.info:
Fall is here and the leaves will soon start to change, making it the perfect time of year to set up camp and take in the natural beauty of Mother Nature. The cooler weather makes it a great time for your dog to get out and explore too, and he'd certainly love to join you on your next camping trip as long as you bring along a treat or two. Camping with a dog takes a little bit of extra preparation, but with the information in this infographic, you'll be camping under the stars in no time.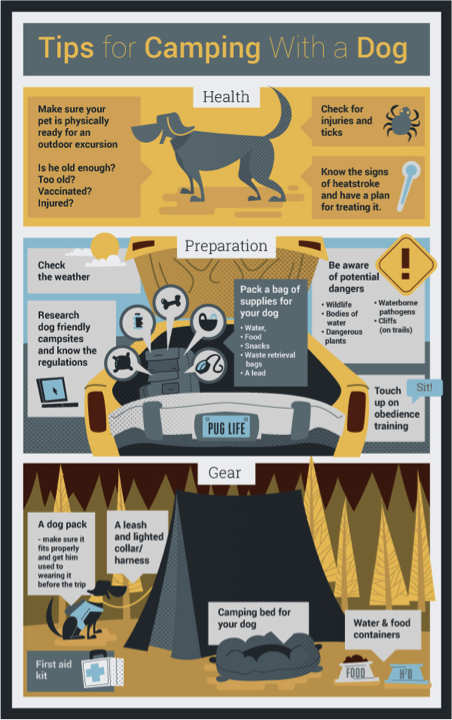 The leaves won't hold their colorful hues forever, so why don't you go ahead and leash up your four-legged camper and set up camp? It is sure to be an experience the two of you will enjoy!