Teton Adventures: Snowshoeing
There are so many memorable ways to experience the wilderness of the backcountry in the winter, and one of the easiest and most versatile methods is to strap a pair of snowshoes on your boots and start walking. Believed to have been first developed in Central Asia some 6,000 years ago, many indigenous groups of people used snowshoes (then modified slabs of wood with rawhide laces) during their migration to North America via the Bering land bridge. These original wooden snowshoes were crafted in three different styles, each notably designed for specific conditions: oval-shaped constructions were used in heavily forested regions where maneuverability was key; extended Yukon snowshoes (46+ inches long) best performed in the deep powder of the mountains of the west; and the beavertail was the cross breed that excelled in any type of snow terrain. Modern snowshoes have adopted a different look than their forerunners with steel tubes/frames and a plastic or coated nylon decking, though their importance as an essential tool to traverse snowy conditions has remained the same.
Where Should I Snowshoe?
The Popular
Whether you're looking for a spot near the town of Jackson with easy access and ample parking; or a more remote area with unparalleled views of the Tetons (on a clear day, of course), Jackson Hole has it all, and within a short driving distance from Teton Backcountry Rentals to boot. One of the most popular trailheads in the winter; to both snowshoers and backcountry skiers/snowboarders alike; is the Taggart Lake Trailhead, located just 3 miles past the Moose Entrance of Grand Teton National Park. Although the trailhead can get busy during most weekends, the scenic 1.5 mile out-and-back trail is a great introduction to the hidden beauty of this wild country. If you're looking to get a few extra walking steps in while you're out there, continue up another mile to the north and check out Bradley Lake, a neighboring body of water formed by the rocky boundary of an advancing glacier before the glacier receded back into Garnet Canyon, also known as a terminal moraine.
The Voyager
If longer excursions and snowy woods walks are more up your "valley", the Granite Canyon Trailhead meets up with the Valley Trail on its way to a breathtaking vista of Phelps Lake, roughly 3.5 miles from the trailhead. From here you can simply backtrack to the trailhead along the Valley Trail, or follow the trail that parallels Lake Creek (which drains out of the southeast end of the lake) back to Moose Wilson Road to follow the road back to the trailhead; approximately a 7-mile loop. This trek comes with a free local tip: moose love to hang out near quiet creeks in the woods! But always make sure to give them at least 25 yards of social distancing; they love their privacy.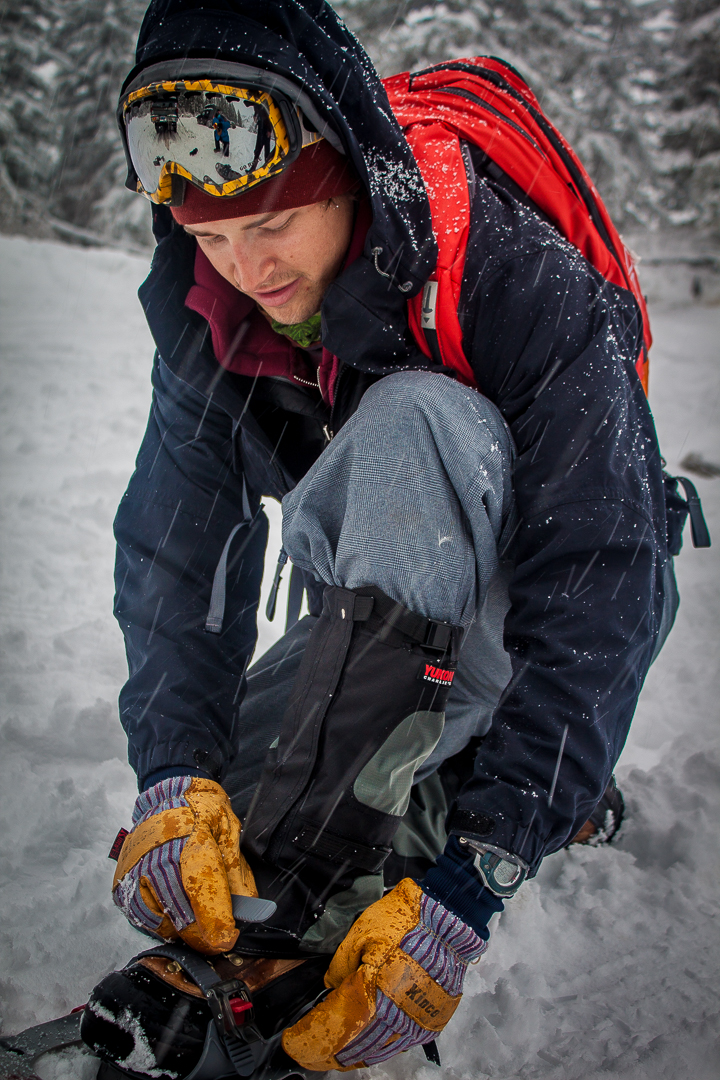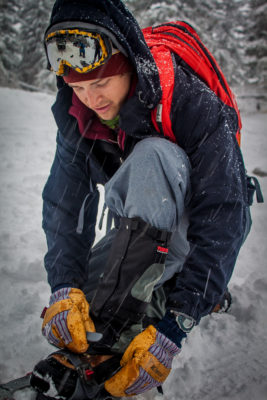 The Beginner
On the flip side, let's say this is your first time snowshoeing and you simply want to get used to walking with another piece of winter gear on your feet. The Cache Creek Trailhead offers an easily accessible option up a mellow trail access road that runs alongside… you guessed it, Cache Creek! Although, be aware that for this popular canyon, you're trading in the dramatic Teton views and solitude for idyllic meandering creek noises and often other winter enthusiasts – usually with a furry friend in tow.
The Trailblazer
Maybe you're thinking that you're ready to give yourself a challenge and explore a lesser traveled area during the winter months. The views at Grand View Point between Two Ocean Lake and Emma Matilda Lake speak for themselves. Named after the wife of William O. Owen, one of the first documented climbers to reach the summit of the Grand Teton in 1898, Emma Matilda sits under Grand View Point alongside Two Ocean as the gateway to the southern Absaroka Range (pronounced, "ahb-sorka"), arguably the most remote region of the lower forty-eight. Be cautioned that this expedition would require off-trail snowshoeing and route-finding skills to earn the worthwhile panoramas.
The First Step
The opportunities to explore are endless in Jackson Hole. Even locals that have been around for half a century come across hidden gems that nobody had told them about. The first "step" to enjoying winter is feeling the snow crunch under your feet as you go to find out what's around that next corner. Let Teton Backcountry Rentals become your go-to outfitter in town, and see what's out there.