September is hiking season
July and August are hot, dry and smoky. They're great months for getting out on a river in one of our Packrafts, or floating lazily on the lake in our super cool Hammocraft.  Labor Day comes, the weather gets cooler and it finally becomes hiking season. No more sweat soaked shirts and hat bands, instead it's time for puffys and long johns.  
The Teton Crest Trail is a beautiful hike that is easily accessible in Grand Teton National Park. We decided to start from the north end beginning at String Lake Trailhead. Remember, backcountry permits are required to sleep over in the backcountry here.
Day 1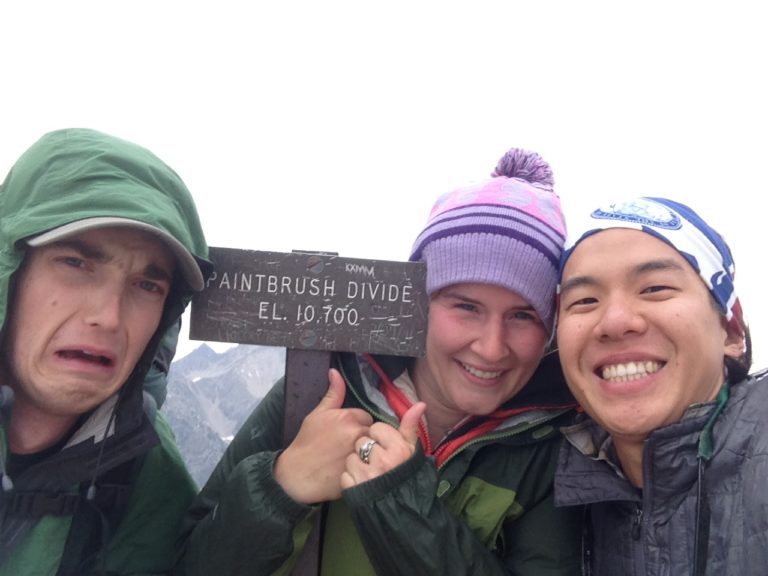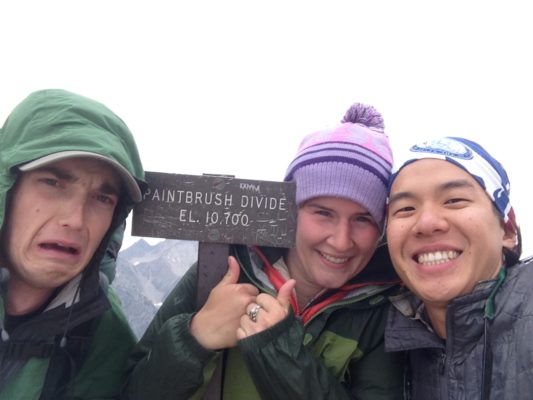 Last week three of us finally got out for a trip around the backside of the Tetons on an ambitious 35 mile hike over 3 days. We started up Paintbrush Canyon gaining 3800ft in elevation over 8 miles.We spent our first night at the top of the North Fork of Cascade Canyon just below Lake Solitude.  If you've never been on the backside of the Tetons, to say the view is amazing would be the understatement of the decade.  Our campsite was high enough in the canyon so that our view of the Grand Teton was perfectly framed in the canyon walls.  Now when I said that the weather gets cooler, what I really meant was it gets cold. Like really cold.  We awoke the next morning with cold toes and frost covering everything.  It was a slow start to the day as we waited for the sun to crest the eastern peaks and warm us into motion.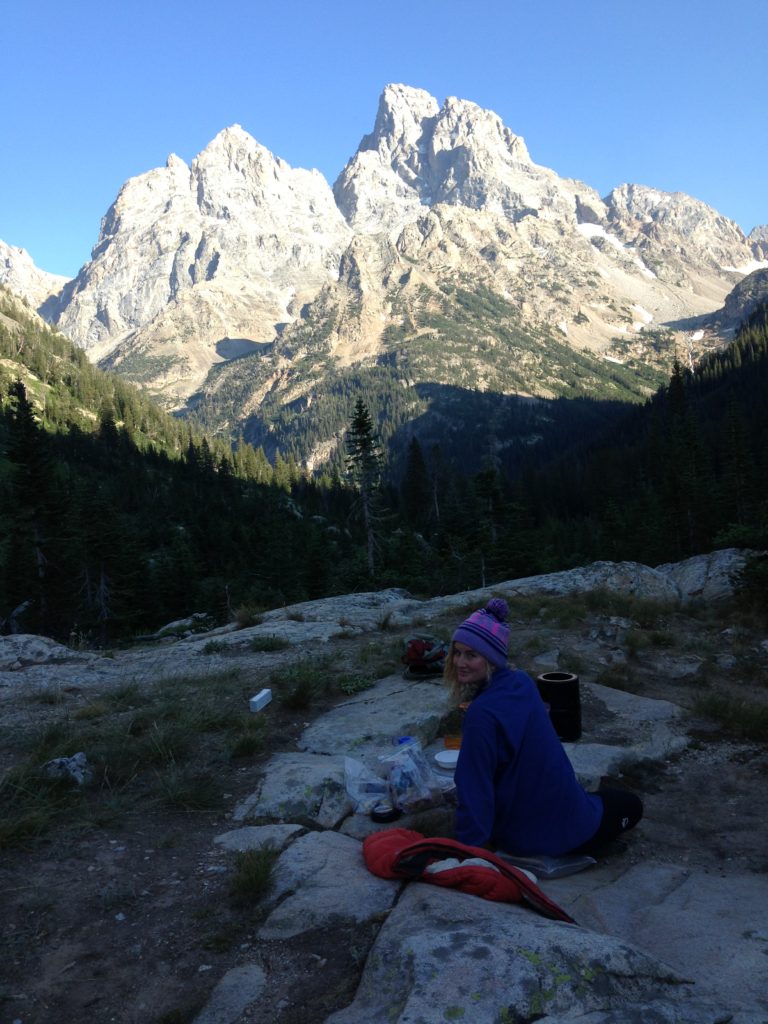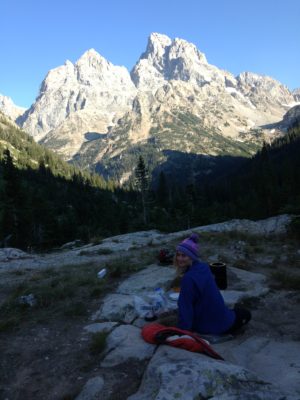 Day 2
Day two was a long 12 miles through the forks of Cascade Canyon and up Hurricane Pass past Showroom Glacier and down into Alaska Basin.  At the top of Hurricane Pass you leave Grand Teton National Park and pass into Jedediah Smith National Wilderness.  Alaska Basin is wild country full of exposed rolling granite hills and as you descend down into the Basin the shadows of the granite start turning into pristine mountain lakes.  Obeying the rules of the wilderness we picked our flat grassy piece of paradise 200 feet from any stream or lake, set up our tents and hammocks, and boiled up some water for our incredible dinner of AlpineAire freeze dried meals including a Burrito Bowl, Himalayan Lentils and Rice and the winner, Creamy Beef and Noodles.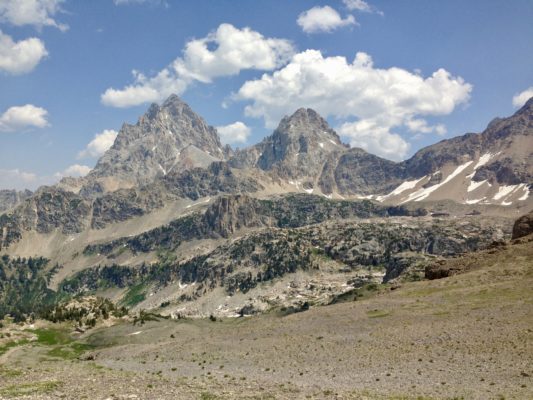 Day 3
Day 3 was decidedly warmer and we worked our way to the frontside of the range climbing rocky switchbacks built into the back of Mt. Albright.  We topped out our final day at 10,790 feet on Static Peak Divide and took our long descent down into Death Canyon, out past Phelps lake and back to the car we had left 3 days earlier.  September is for hiking and we were all exhausted and blown away by the world we had just walked through.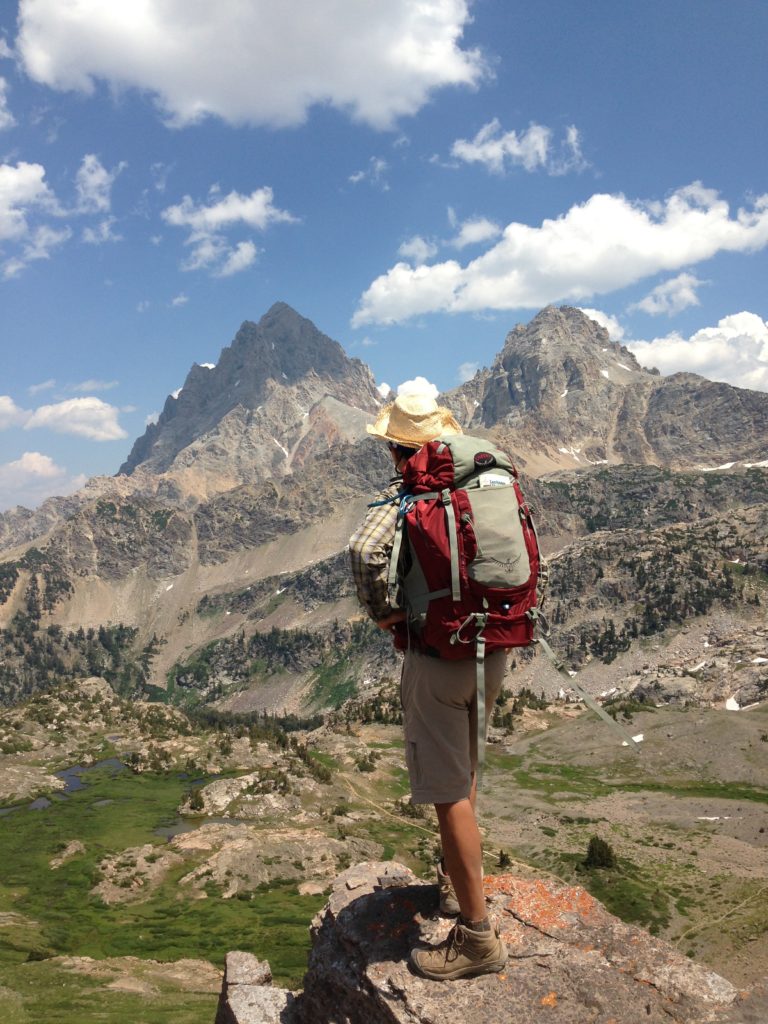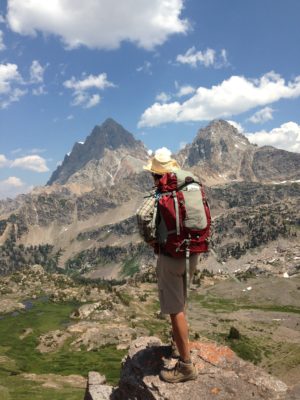 Get out There
Most people don't make it more than a quarter mile from their car in Grand Teton and Yellowstone National Parks.  Get out there and explore the unadulterated nature that we have preserved and make it happen before the snow really starts to come (or wait until it does!).  Either way Teton Backcountry Rentals can get you sorted out with everything you need for a night of car camping, a simple day hike or a full trek along the Teton Crest Trail!